Regular price
Sale price
$14.99
Unit price
per
Sale
Sold out
Pack of 10
100% Organic Cotton 
Washable & reusable makeup remover pad
Suitable even for sensitive skin
Economical and Eco-Friendly 
Share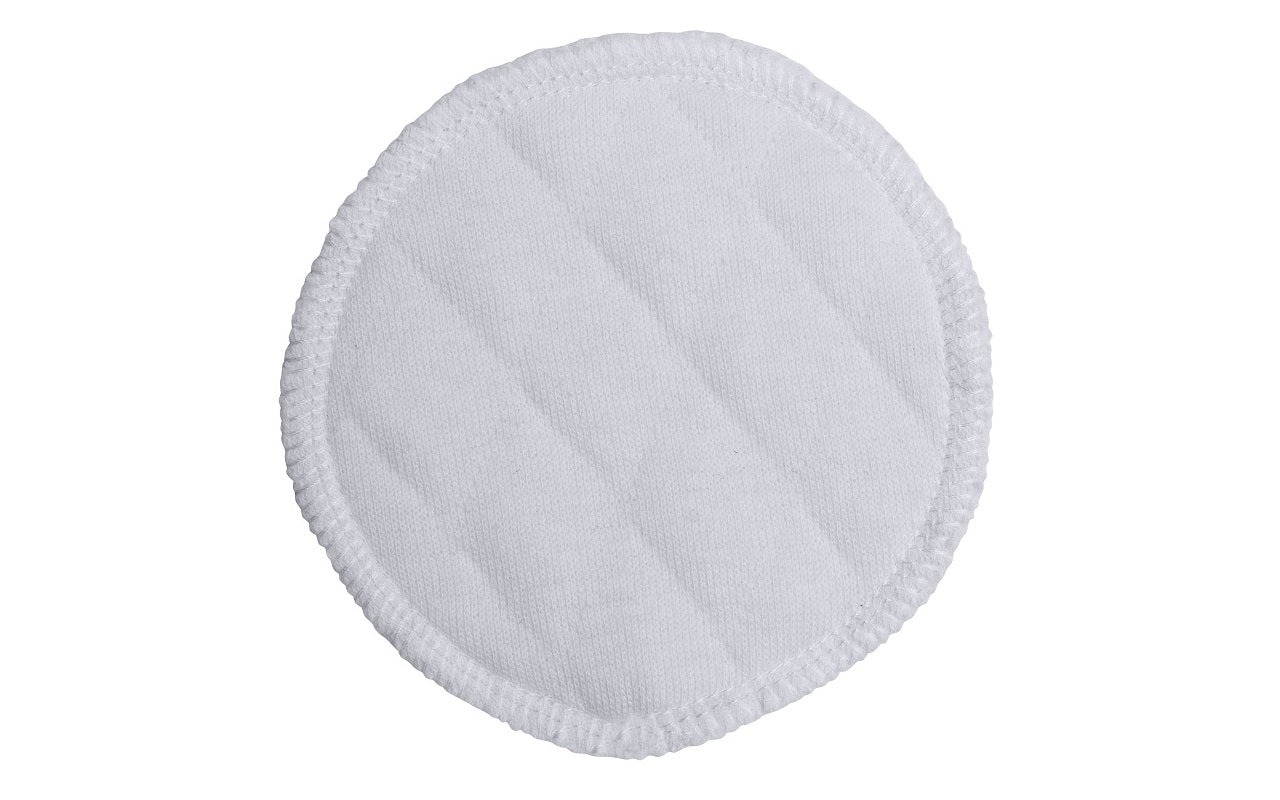 100% Organic Cotton Makeup Remover Pads
100% ORGANIC COTTON DESIGN: Using these pads, you'll be able to enjoy the reliability of soft and rich 100% organic cotton. These are durable, long-lasting, and suitable for any and all cosmetics use. No inferior materials are used, and the benefit of 100% cotton is noticeable from a single swipe of these pads.
SUITABLE EVEN FOR SENSITIVE SKIN: If you have sensitive skin and are looking for a makeup remover pad that is soft and still delicate in sensitive areas, these are the pads for you. They won't chafe or burn your skin, unlike the chemical-rich single-use pads that you find in a lot of stores.
EASY TO WASH AND REUSE: You can simply wash these up in your washing machine and enjoy them again over and over. There are no special washing instructions for these pads. Just throw them in the washing machine and they'll come out fresh, clean, and ready to take up your cosmetics again.
ECONOMICAL AND ECO-FRIENDLY: These are going to help you save money since they can be reused time and time again. No more costly bills at the pharmacy or other spots. Instead, these pads will be your budget-saving option as well as the eco-friendly one that gets you away from single-use makeup remover pads.
CAN BE USED ALONG WITH YOUR NORMAL PRODUCTS: You don't need to switch your makeup or makeup remover with these pads. They are versatile and can be used as favorite products, whatever they may be.
Why switch to the organic reusable makeup remover pads
All too often, we do things a certain way simply because they've always been done that way. But, what if you had another option? These organic cotton makeup remover pads are the ideal options when you are looking at a brand new take on a classic product. Makeup remover pads are often disposable and made using single-use cotton that is designed to be disposed of.
When you switch to reusable makeup remover pads, however, you are giving yourself another, better option. Sure, it's entirely different from what you see on the market for the most part, but this is a change for the better and will help you do your part in preventing single-use products.
Designed from organic cotton, these are durable for when you really need to scrub, and also soft, to protect those delicate areas. Whether you're using these for mascara, foundation, moisturizer, or lipstick, they won't disappoint. Easy to wash and reuse, you'll be able to depend on these every single day for as many days as you need to remove makeup and other beauty products.
The thing to remember with products like these is that they are around for a reason. We have alternatives to the traditional single-use makeup remover swabs, you just need to be ready to use them. Making the shift from conventional to modern products, like these organic cotton makeup remover pads, isn't hard or scary. It's simple and will actually had a lot of convenience and professionalism in your everyday routine. Make the change today! 

Good sizes pads
These pads are a good size and soft for my skin. They wash up nicely and I am putting less trash in the garbage! Highly recommended
This review has no content.
This review has no content.
Large and soft. Good quality
Large and soft. Good quality
This review has no content.
This review has no content.
This review has no content.
This review has no content.
This review has no content.
This review has no content.
Love these pads!
I use these with an oil cleanser to wash off sunscreen or makeup and they are a revelation to me. Before, I used heavy cotton terry face cloths and now I think that's why I always break out, too much exfoliation I think. These are strong enough yet fine enough to not irritate my skin. Been using about two weeks and (doops) eating lots of ice cream and using lots of sunscreen while out playing pickleball, come back home, wash my face with these, and haven't broke out yet (very unusual). So yeah, love these pads!
This is my second time ordering them-they'...
This is my second time ordering them-they're the best cotton rounds I 've ever purchased. Love them!