Collapsible Grocery Shopping Bags
Regular price
Sale price
$34.99
Unit price
per
Sale
Sold out
Sustainable Grocery Bags with Flat Bottom
Collapsible, Sturdy and Reusable
Space-Saving Design
Versatile And Multi-Purpose
Size: 12" x 11" x 9" inches

Share
12 inches x 11 inches x 9 inches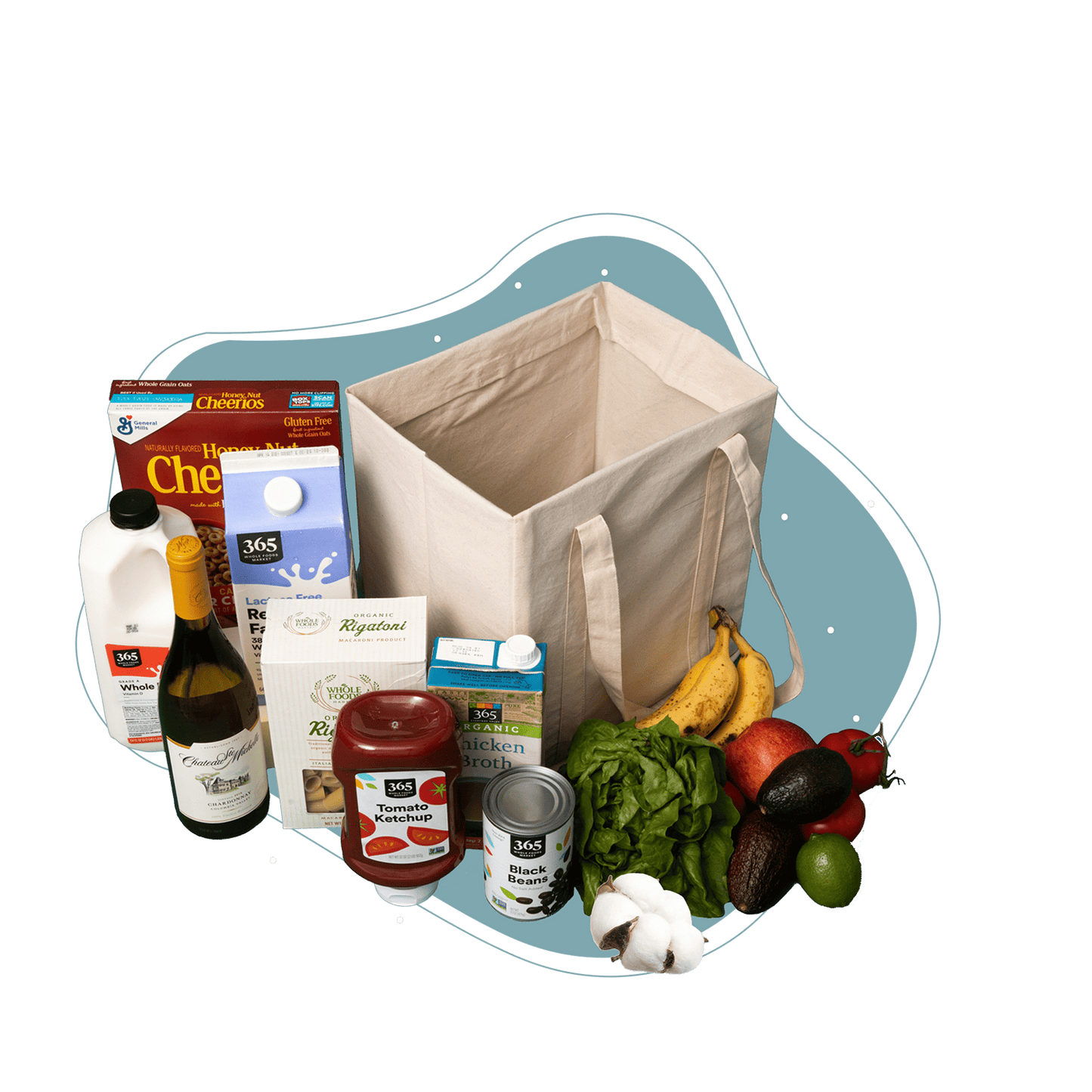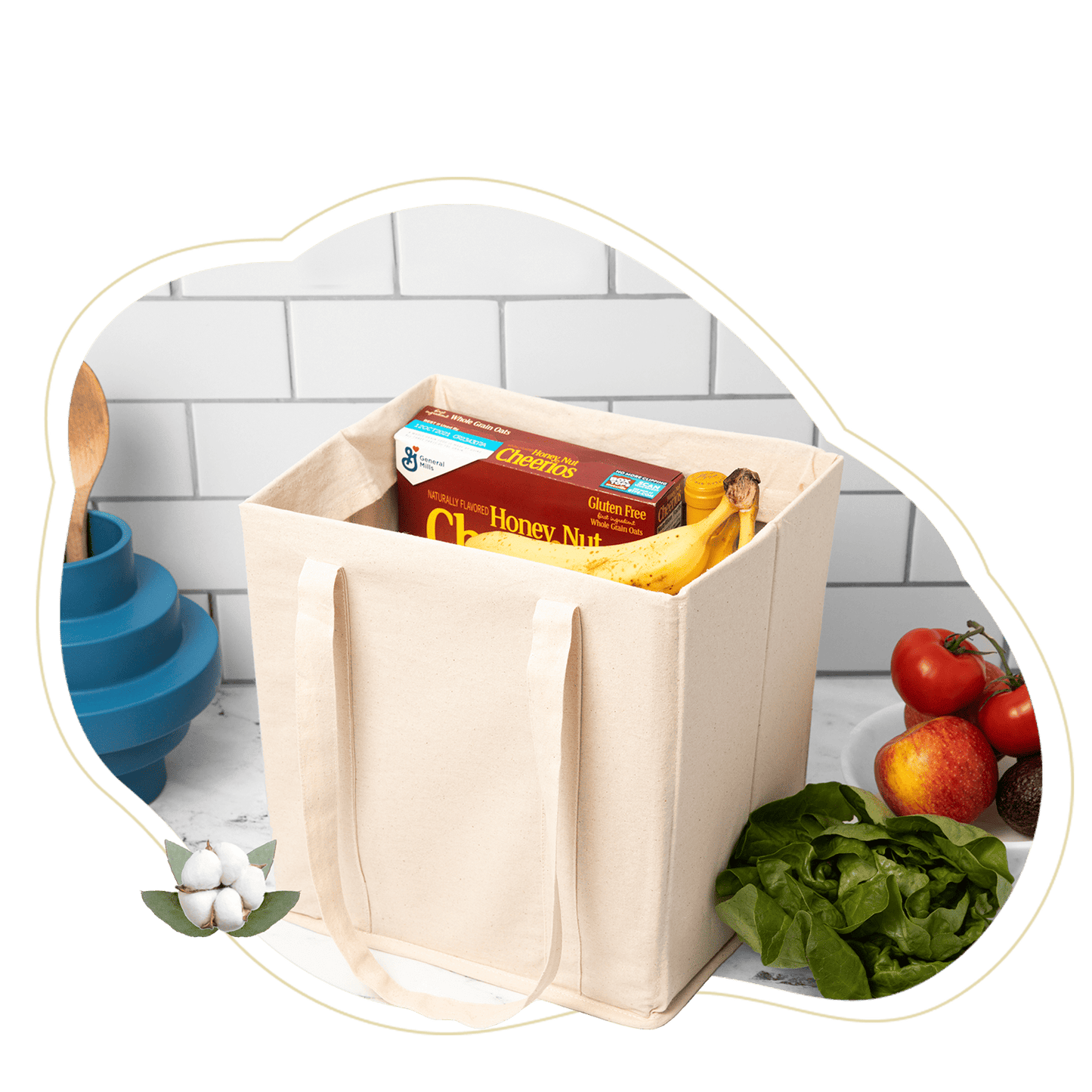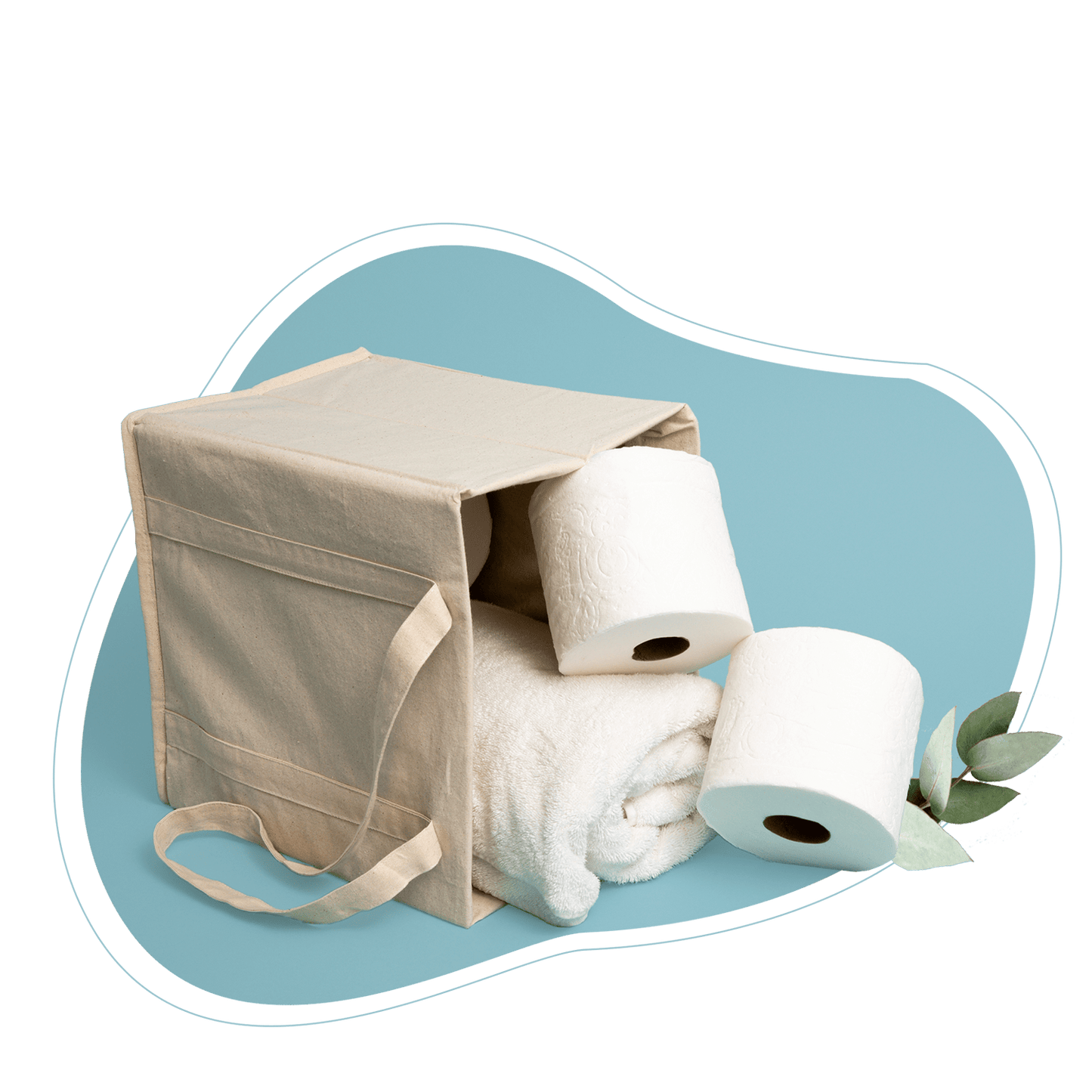 Sustainable Bags for Shopping: Each pack comes with sustainable and reusable shopping bags with handles so you don't have to rely on plastic bags again while being easy to use and carry making them ideal for all your shopping trips
Sturdy And Reusable: These stand-up grocery shopping totes are made using organic cotton canvas with cardboard inserts on all sides and the bottom to make sure they are reusable and won't spill over even when filled or placed in your car trunk
Space-Saving Design: Our reusable bags for grocery shopping use a foldable design allowing you to easily fold them flat after you're done so you can store them in your trunk or kitchen drawers without taking up much space 

 

Versatile And Multi-Purpose: The reusable canvas bags measure 

12 x 9 x 11 inches 

to give you all the space you need to store groceries and can be used as a storage basket, food delivery bag, pantry organizer, and more making them a versatile addition to any home 

 

Easy To Clean: Our produce bags with handles are machine washable and biodegradable making them the ideal choice for anyone that's tired of using plastic shopping bags and wants to reduce their plastic waste output to help support a cleaner environment 

 
We designed our reusable canvas grocery bags with everyday shoppers in mind to provide them a simpler, cleaner, and convenient way to carry groceries while keeping them safe. They are made with reinforced sides and bottom to make sure you never have to worry about the groceries spilling out or rolling around in the trunk of your car.
The canvas tote bag set is designed to fit comfortably in most shopping carts to help you stay organized while the soft yet strong handles make it easier for you to carry them around. The reusable grocery bags for shopping cart are machine washable, quick-drying, and made using biodegradable organic cotton.
Thanks to the large size coupled with the sturdy build, our kitchen reusable grocery bags can be used as laundry bags, picnic bags, toy organizers for kids, storage containers, and more! Once you're done you can simply fold them down to store making them just the right choice for any modern home.
Say good-bye to single-use plastic bags and make shopping simpler with our set of reusable grocery bags!

Stinky but nice
Smells fairly awful when first arrived. I had to air them out outside for a week before bringing them back inside. They feel durable and I like that they're collapsible.
Grocery bags; purse/shoe bags; gift bags; bowl covers
Everything I recently bought was of excellent quality. My only complaint is the delivery. Was left outside in the sidewalk, not hidden or carried to front porch…could easily be stolen. Sadly this carrier is notoriously careless and I don't personally use them because of this. Sad because the products are like precious cargo to me.
This is the second time I purchased the Co...
This is the second time I purchased the Collapsible Shopping Totes. Very sturdy, hold a lot and stand up for easy loading.
Best Bags Ever!
Taking these to the grocery store always gets a happy comment from the baggers. They are so easy to use compared to floppy bags. The only downside is that the white fabric gets dirty easily and taking the inserts out, washing, and getting them back in is a bit time consuming. I tried tye-dying one and it worked! Bought more to use as "gift bags" for birthdays and Christmas.
You will LOVE these products!
My third time ordering because everyone in
my family loves these products as much as
I do. So, I have given many away and I reorder.
Excellent quality, durable and we get really
creative with multiple uses. You will not be
disappointed. I have bought almost all so
this review goes for all, but this is a favorite!
Favorite bag
I ordered a set of three of these bags and love them! Baggers love them, too as they are much easier to load than floppy bags. During a summer visit with the grand kids, we did a tye-dye project and I removed the cardboard to give one of these a little color. It IS tricky getting the cardboard back into the sleeves. With patience it IS possible, and I love customizing the color. I plan to do another tye-dye project with my next order of collapsible bags and and will give them as gifts. Thanks for a great product!
This review has no content.
This review has no content.
Really nice bags and super easy to fold ou...
Really nice bags and super easy to fold out!!
It doesn't feel like it's made very strong...
It doesn't feel like it's made very strong, so I have to be careful what and how much I put in there. Which let's face it that's not easy to do when you food shop. Item is ok no big deal and I would not order it again.
Thin cardboard. Should something spill I'd...
Thin cardboard. Should something spill I'd have to find a new piece of cardboard.