Regular price
Sale price
$14.99
Unit price
per
Sale
Sold out
100% Cotton Canvas
Washable & Reusable Lunch Bag
Snap button closure
Inner lining made of polyester to protect from spills
Big & Versatile for many uses
Share
11 inches X 8 inches X 4 inches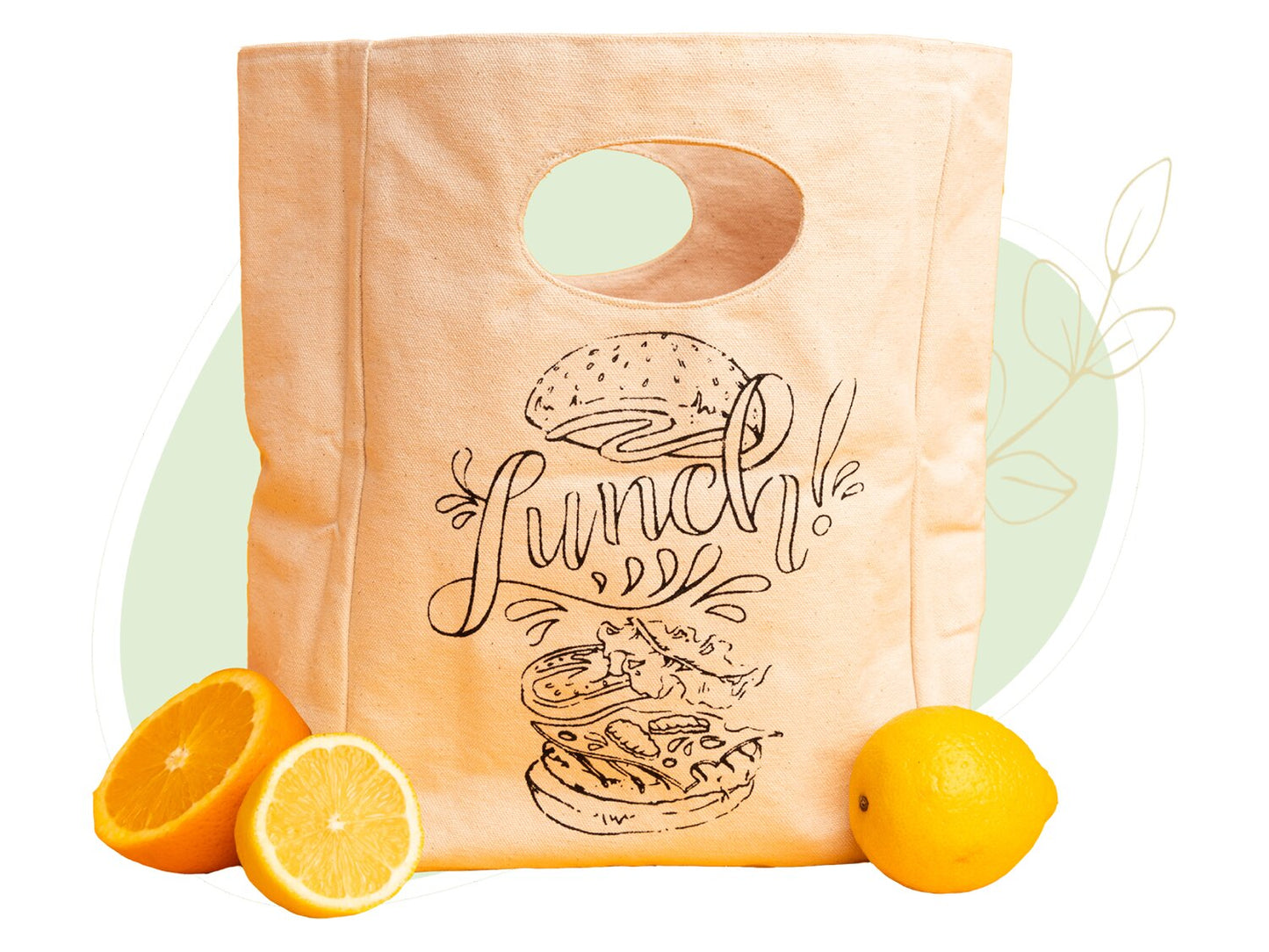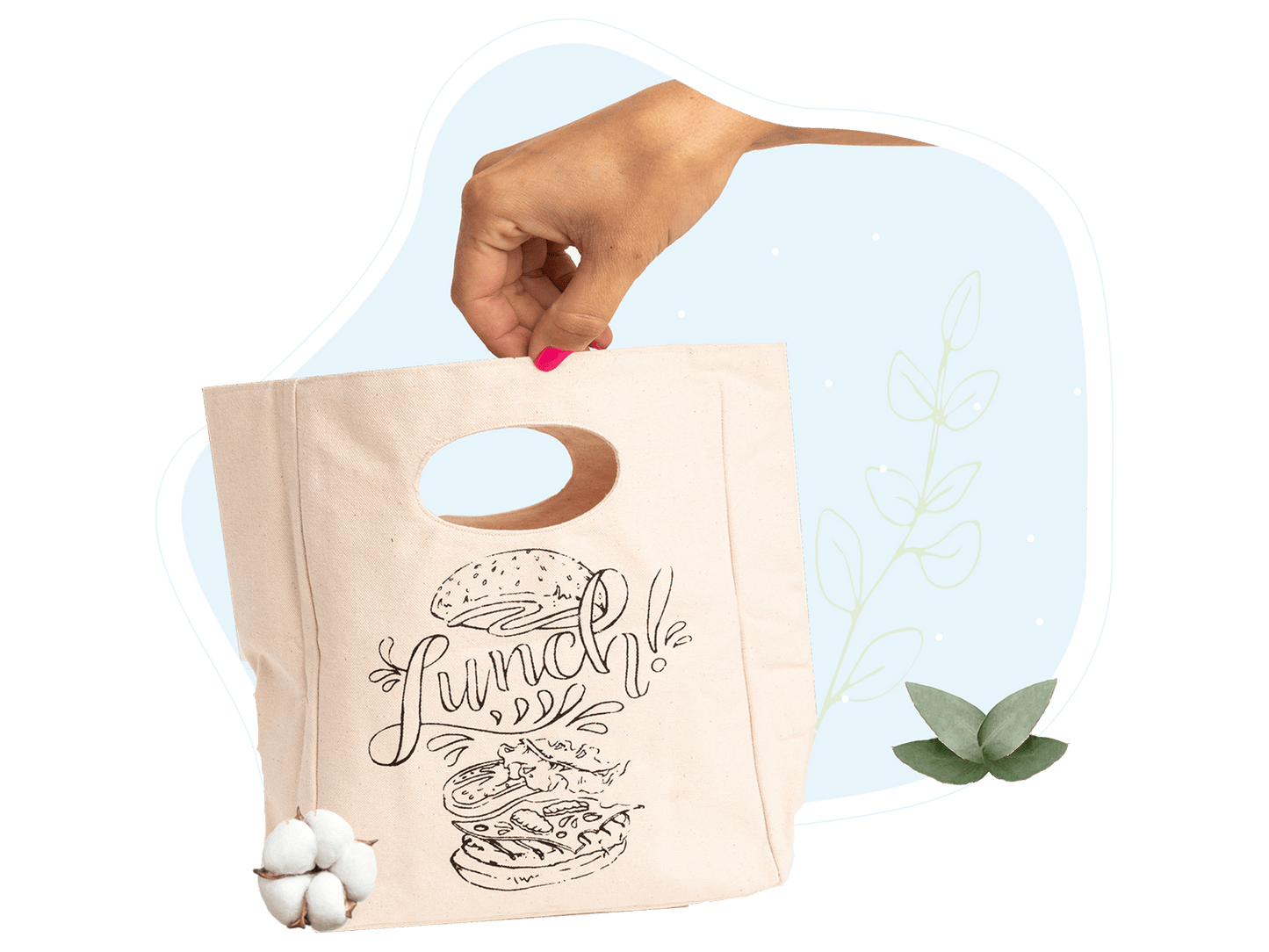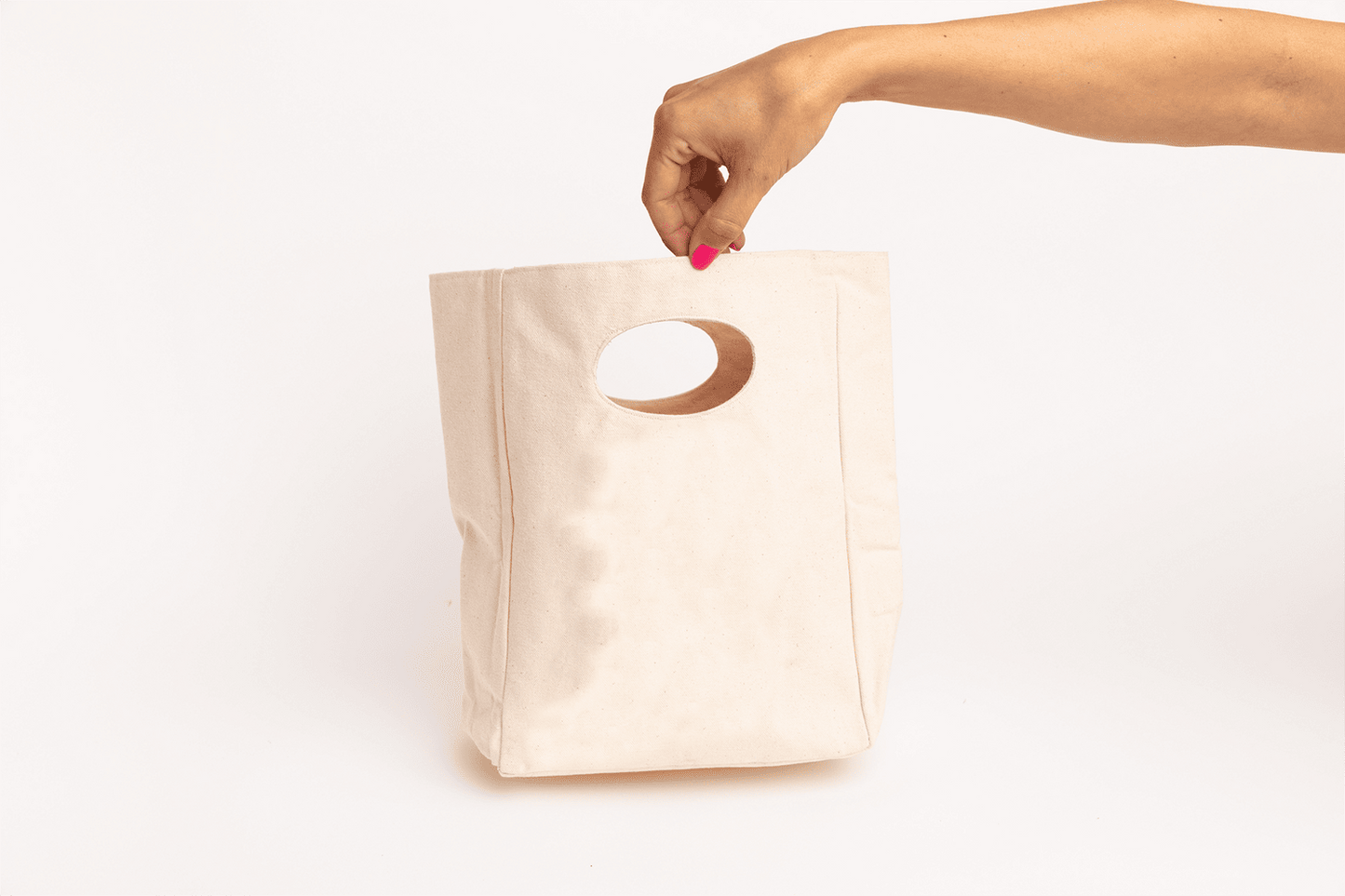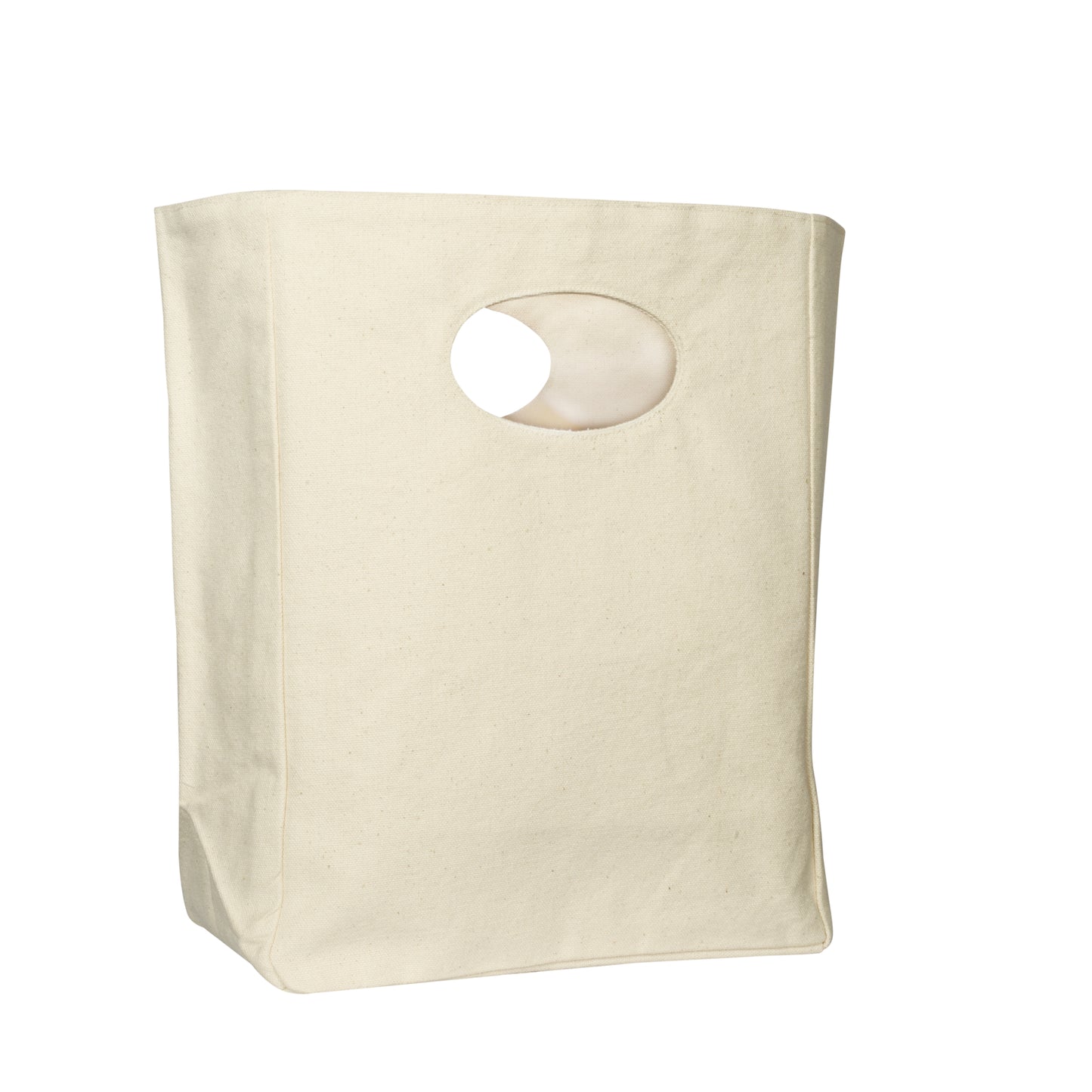 Ultimate Minimalist Lunch Bag
Our bag has a number of key features focused on making it comfortable, easy to use, and designed to keep up with you and your healthy, active lifestyle.
100% organic cotton canvas: Strong and long-lasting, this organic cotton bag is made from canvas that will hold up to daily use. Unlike other tote bags and reusable bags, this canvas bag is strong and tear-resistant. Whether the bag is for the office or the schoolyard, it is designed to last.
Washable & reusable lunch bag: Why rely on multiple plastic bags instead of a single, dependable one? So often, we choose to use bags once and throw them away. In turn, those bags are designed to be disposable and wind up being very expensive to keep replacing. Do your wallet and the planet a favor with a reusable bag made with natural, organic plant materials.
Snap button closure: Make sure the contents stay put with a strong and simple snap enclosure. This canvas lunch bag has a snap button that is easy to open and close but will prevent your lunch from spilling out. Plus, reinforced cutout handles make carrying this bag extra comfortable and extra easy.
Inner lining made of polyester to protect from spills: If something accidentally opens in your bag, don't worry! A thin polyester lining reinforces the canvas and provides spill protection. Thanks to the lining, your canvas lunch bag will be more spill-resistant and even easier to clean.
Big & versatile for many uses: While this bag is designed for lunches it is big enough to be used in all kinds of situations. Heading to the Farmers Market for some produce? Need a small bag to head to your favorite local store? How about something to hold snacks and entertainment for your kids while you're out for the day? This bag is big, versatile, and strong enough for whatever you need!
Washable & Sustainable Lunch Bags
It's early in the morning and you are trying to get everyone out the door for the day. You have everyone else's lunch but yours sits in the fridge, a group of reusable containers that need a home. You are trying to be eco-conscious, which means your home has reusable bags, but none of them are truly right for carrying your lunch. Enter Organic Cotton Mart's canvas lunch bags.
Made from cotton and built to last, Organic Cotton Mart's reusable canvas lunch bag is designed to look great and help you reduce the number of bags you are using on a daily basis. The tough canvas bag is made to not just look good but to also give you a comfortable bag that you can use and reuse for your lunches or the lunches of anyone in our family. This canvas lunch bag is designed to fit whatever you need with comfort and style. Features like the reinforced cutout handle and snap button enclosure make packing and carrying easy. The large opening makes packing a breeze and you can also fold the bag down extra small for simple storage.
If you are looking for a reusable canvas bag that looks and feels different, then look no further than this bag from Organic Cotton Mart.

It is very cute and practical!
It is very cute and practical!
The bags are great lunch bags
The bags are great lunch bags
Really nice multi purpose bag!
This was a last minute purchase that was a really pleasant surprise! The fabric is thick and sturdy, the lining is colorful and gives it a lovely polished feeling, and the size is quite versatile. I will be block printing a design on it, so love that the quality will give it longevity, for my art and for reducing environment impact, win win! The fact that it's also organic cotton makes it the perfect small tote bag! It makes my heart happy! ❤️
This review has no content.
This review has no content.
Five Star Purchase ⭐️
Very good lunch bag! 🙂 Holds my lunch container very nicely with "room to spare."
Five stars! ⭐️ Thank you very much! 🙂
Organic cotton produce bags
Great quality . I just recently received the bags and so far produce is staying fresh after 5 days , kale hasn't even wilted . Love the lunch bag . Very reasonably priced. Would definitely buy again and would recommend
This was perfect for what I was looking fo...
This was perfect for what I was looking for! I love that it is washable!
Great lunch bag
The perfect size, not too small, not too big.
I'm going to order at least one more. Thanks
The polyester lining on the lunch tote is a nice feature
The polyester lining on the lunch tote is very helpful as it provides a wet-dry barrier for items like an apple or water bottle. You can also wipe down the lining easier, quickly and more often than the canvas.