Regular price
Sale price
$29.99
Unit price
per
Sale
Sold out
100% Cotton Baby Waffle Blanket
Soft Blanket for Cribs
All-season Premium Cotton Baby Blanket
Share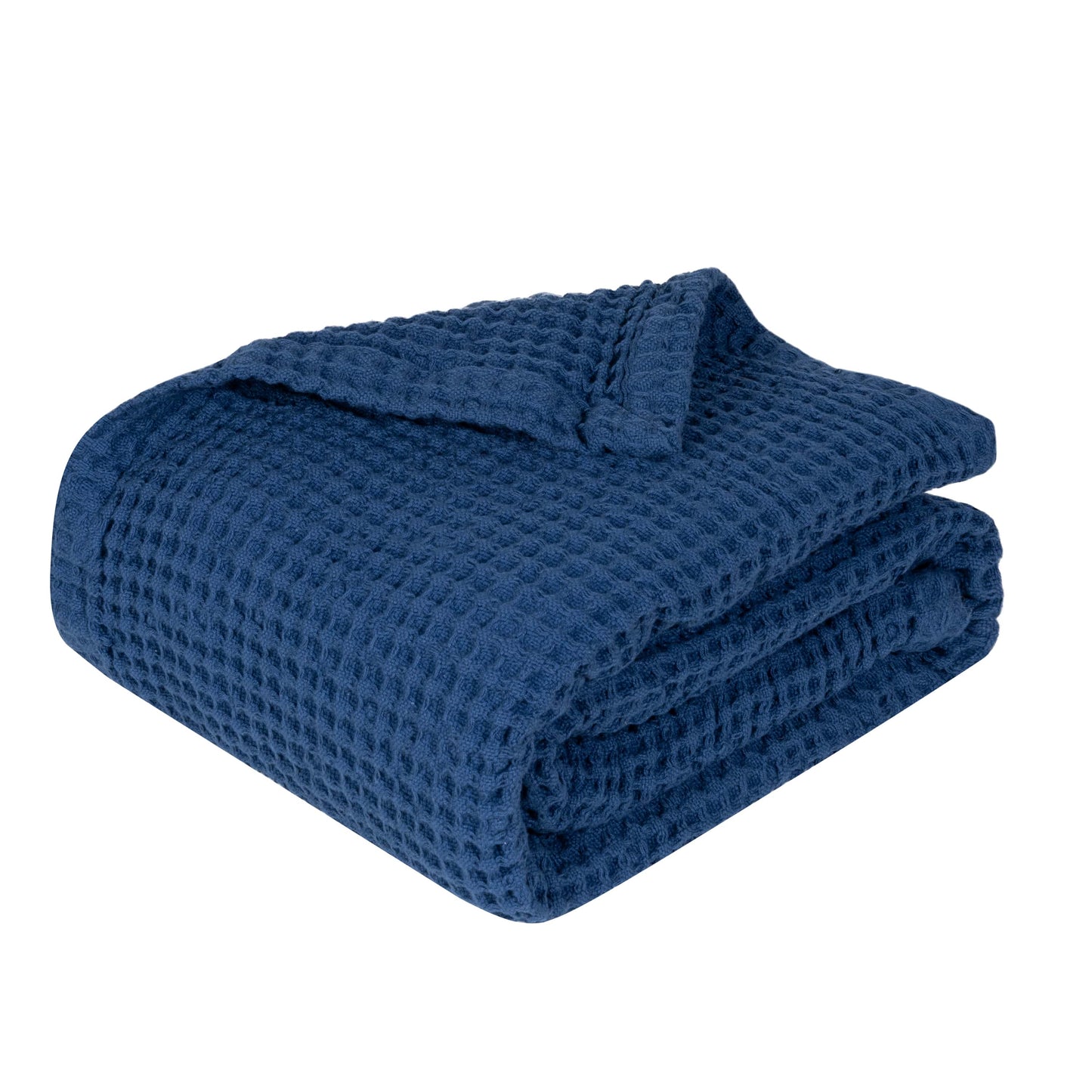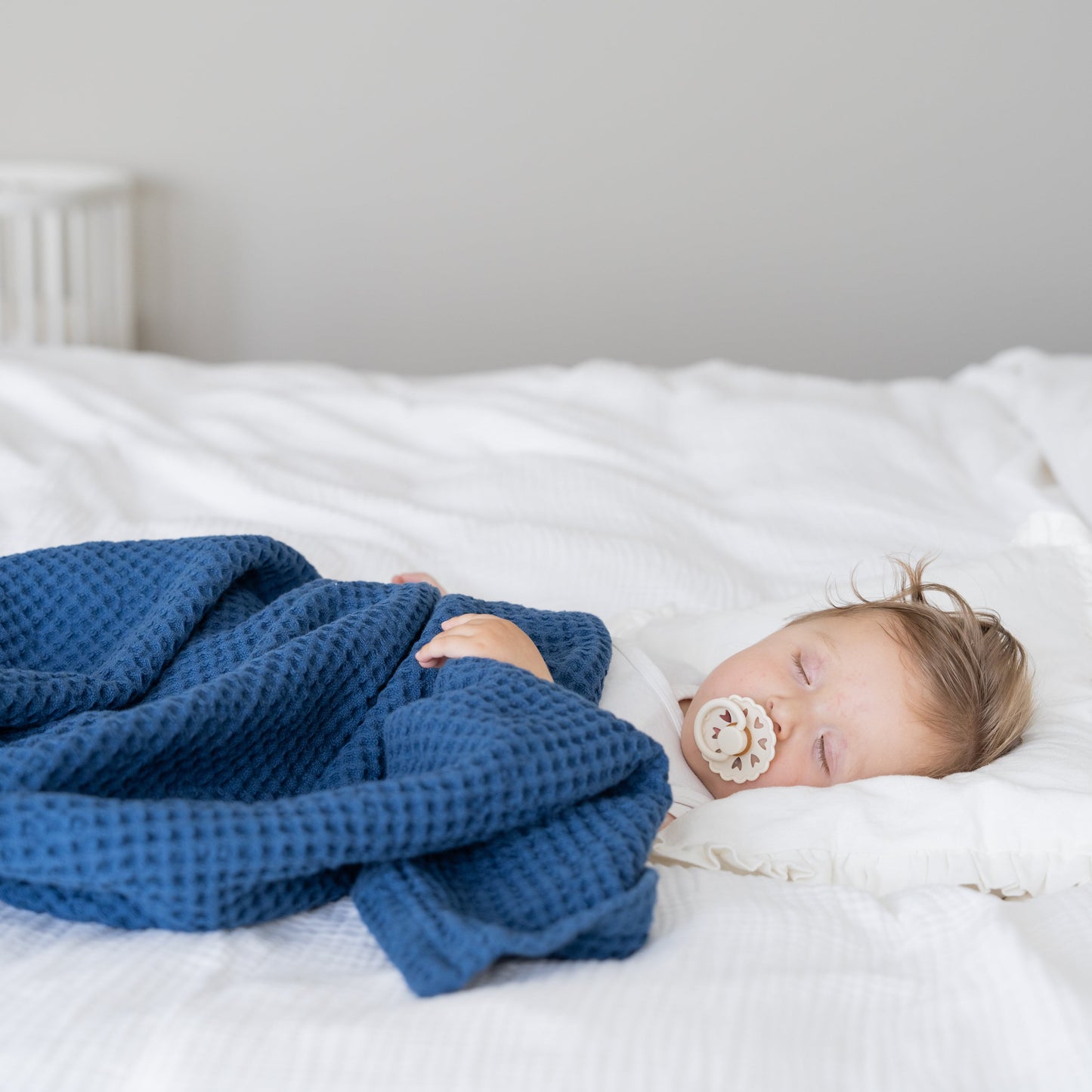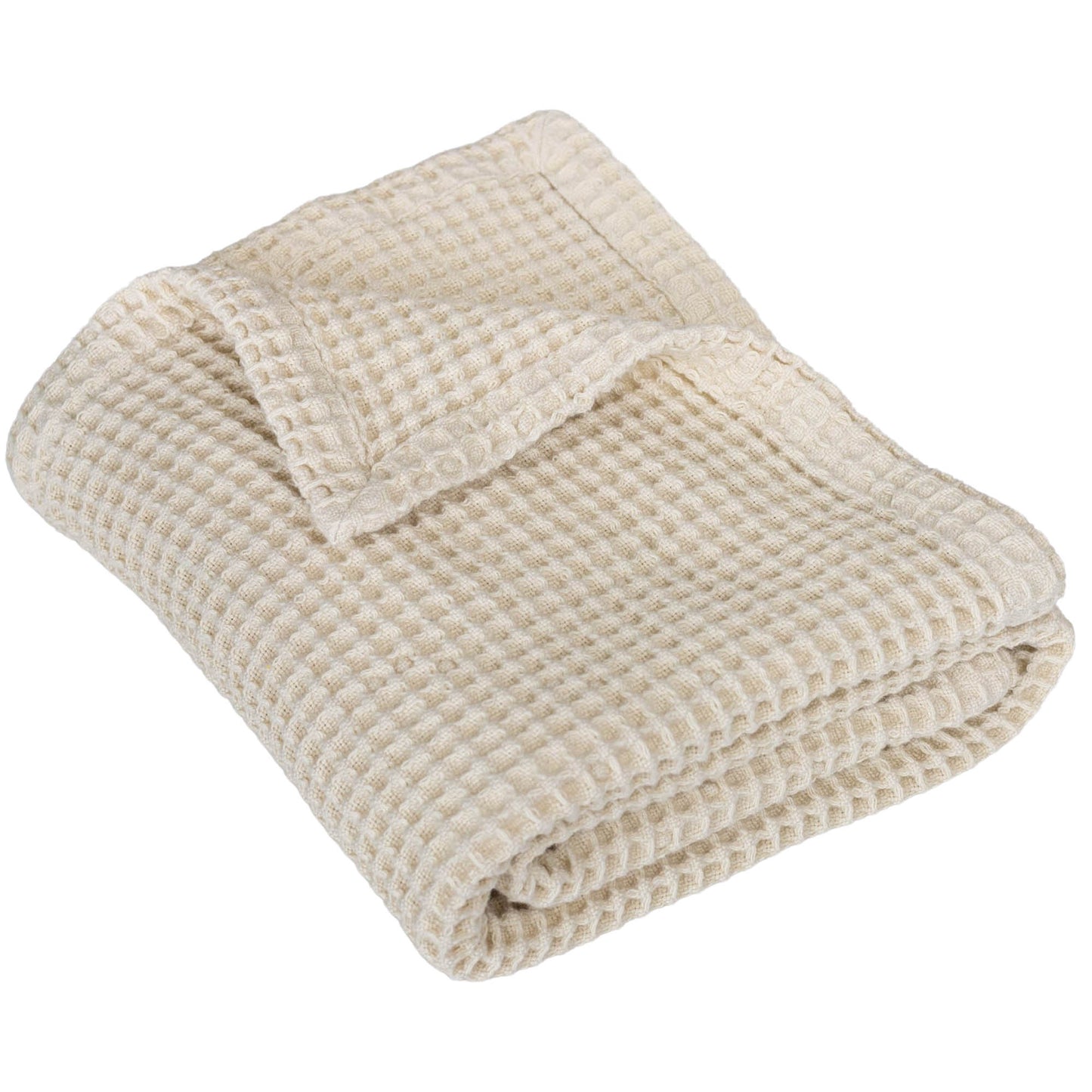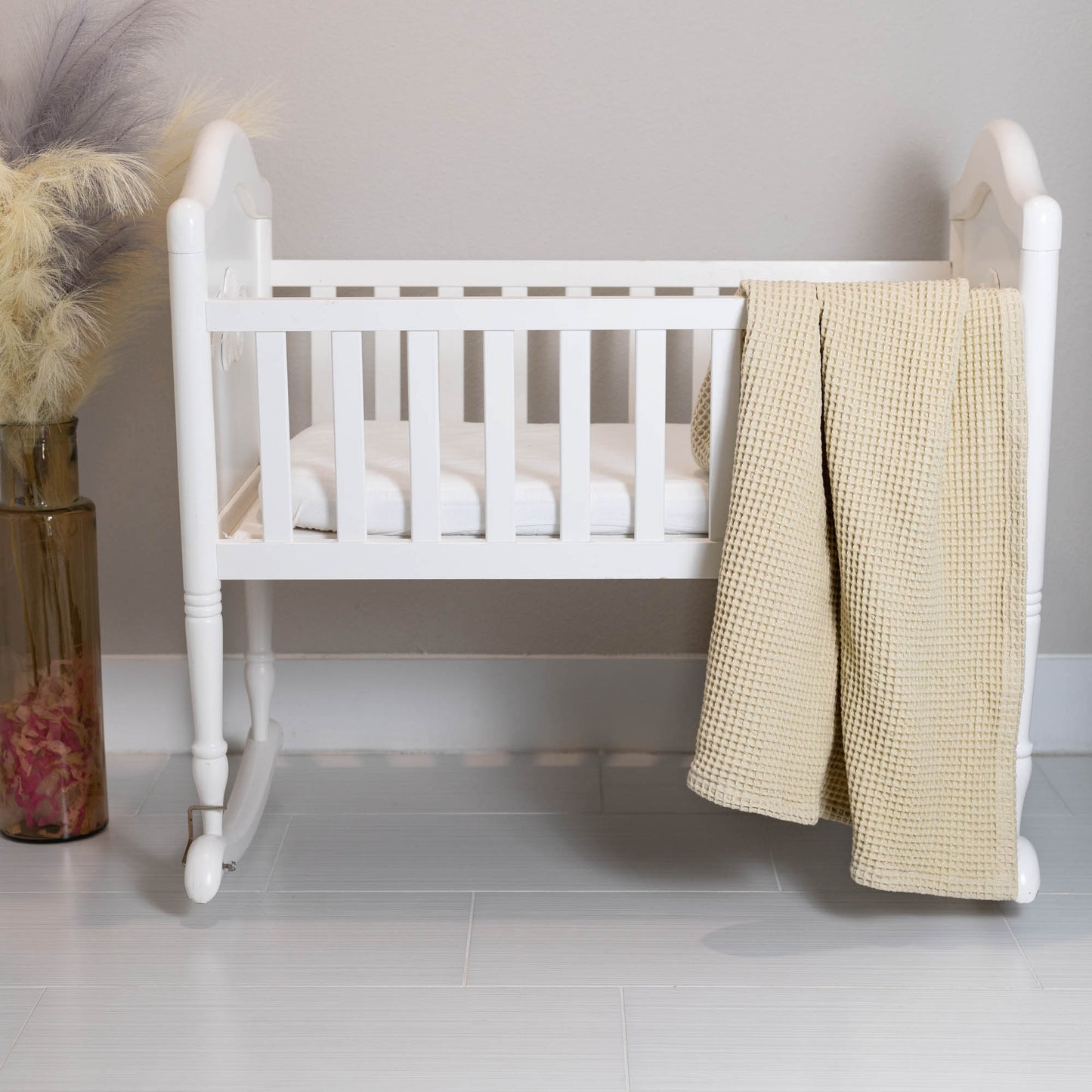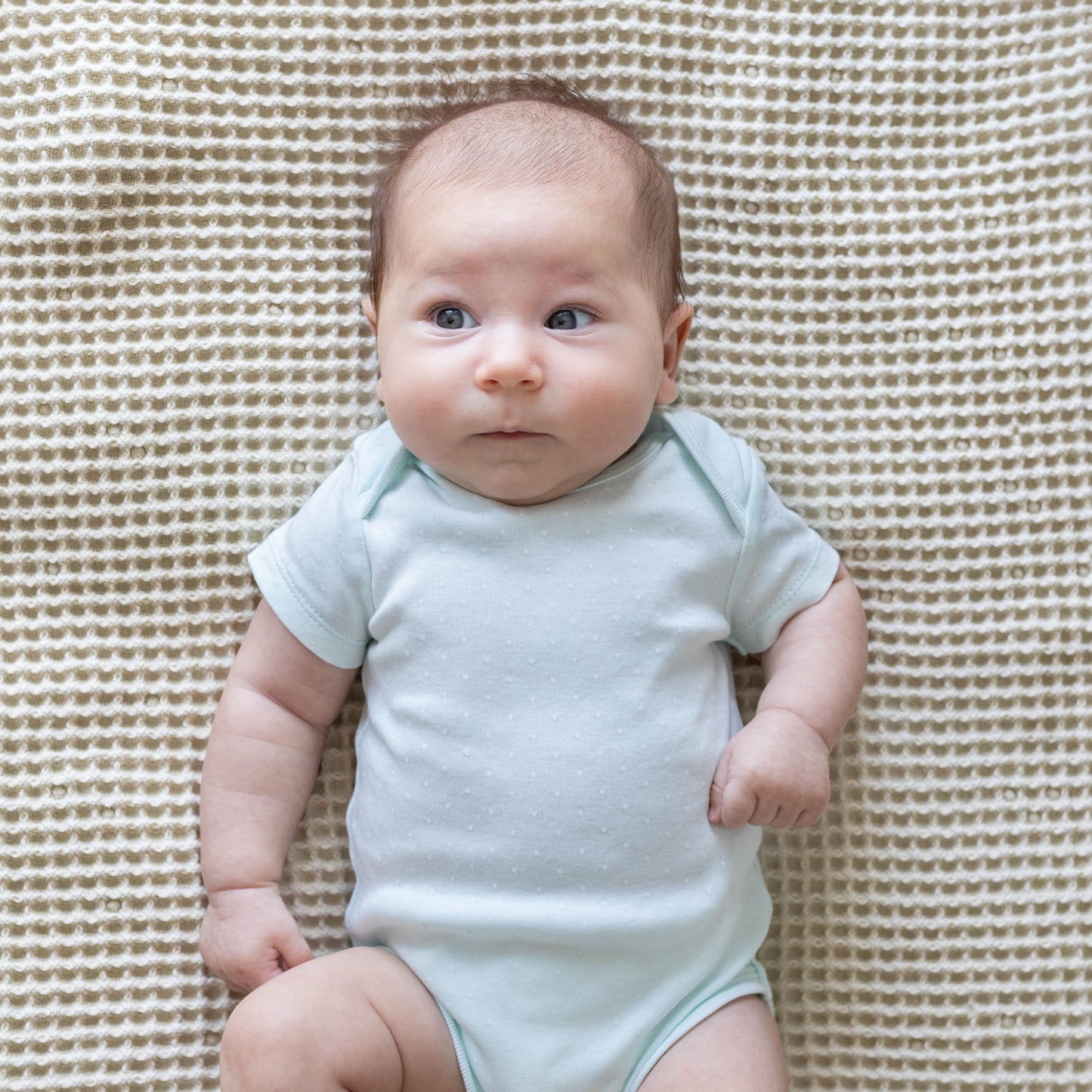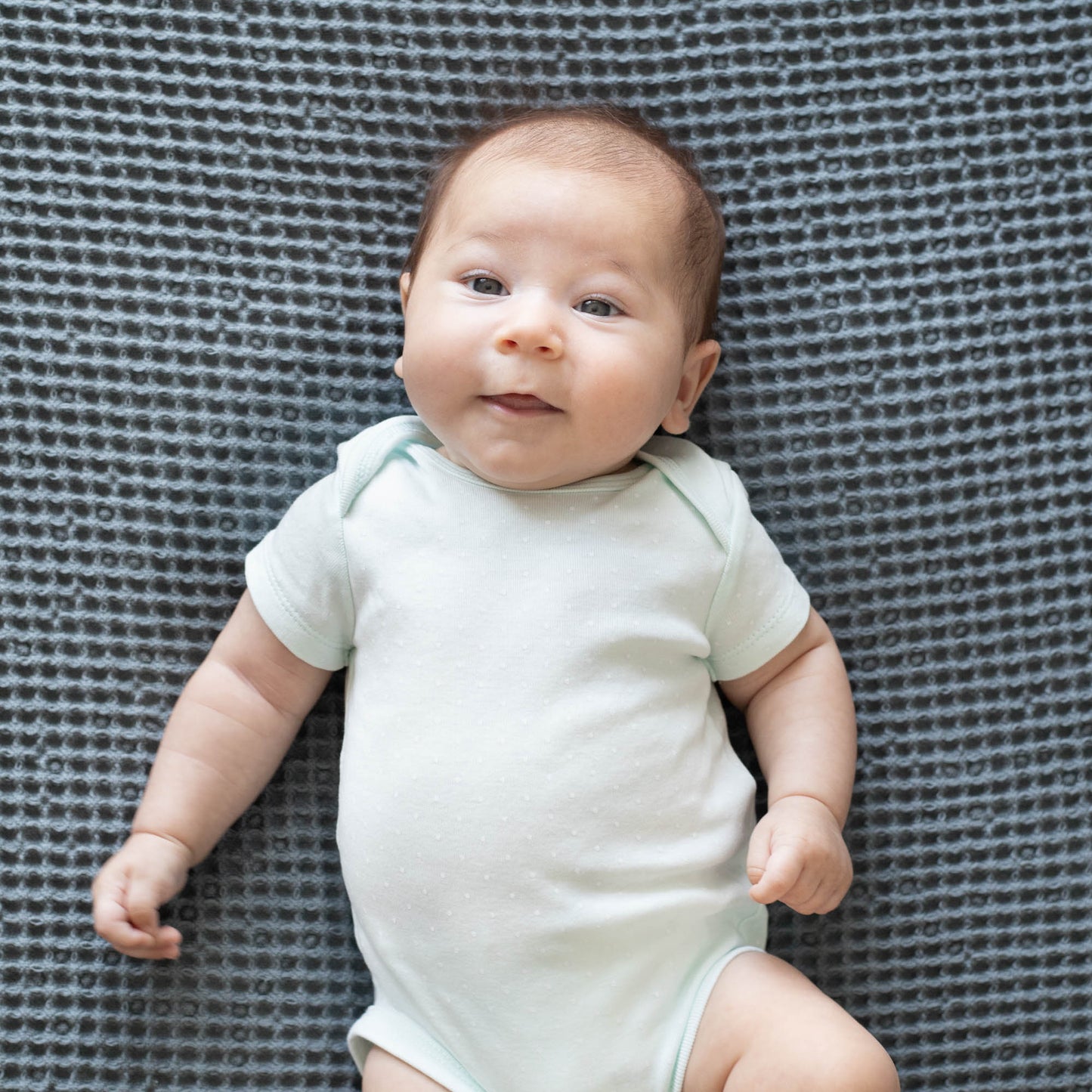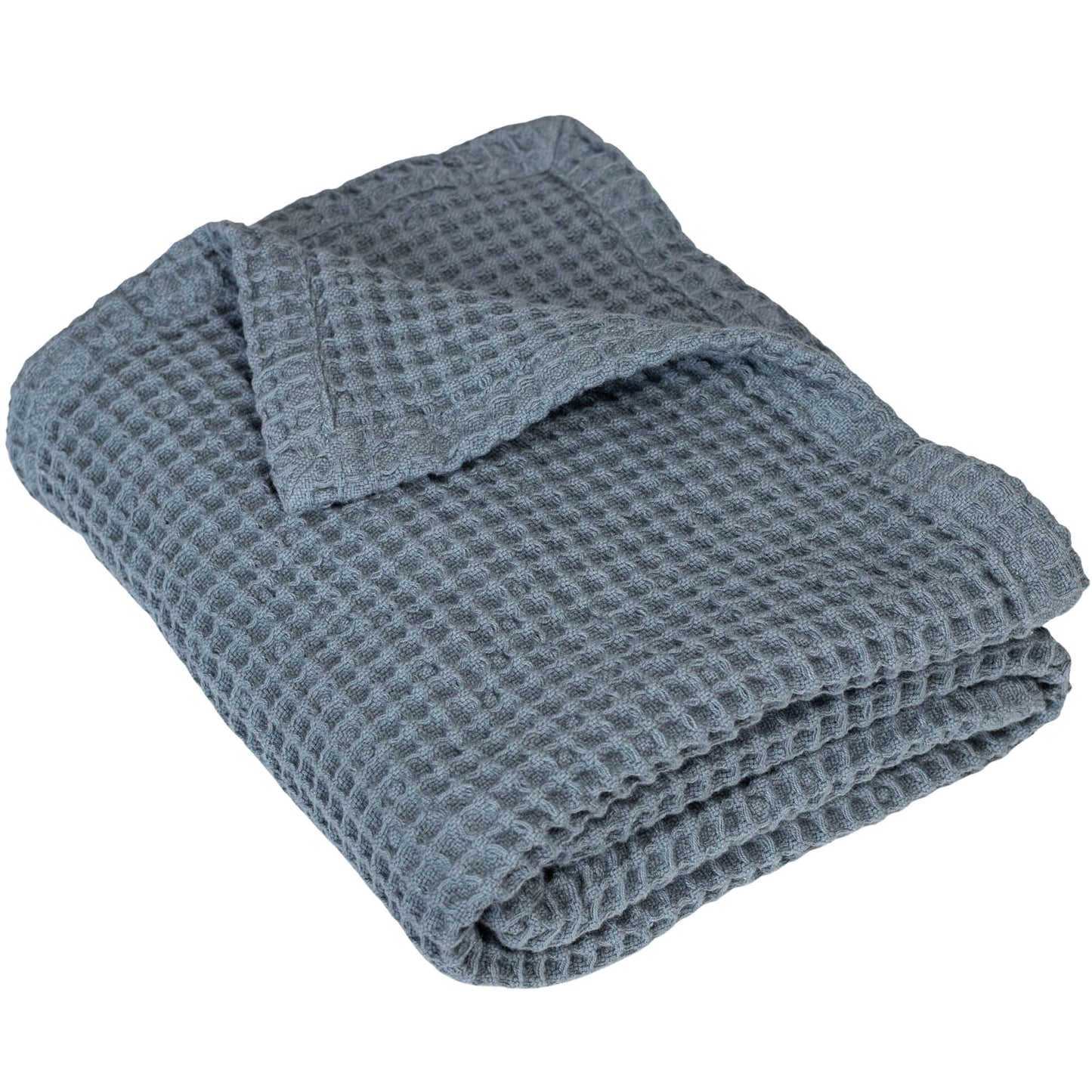 Premium Cotton Baby Blanket - The perfect blanket for newborns and babies, the Waffle Blanket from Organic Cotton Mart is a luxuriously soft-knitted blanket for your little one. It pairs a gorgeous [steel grey/ warm ivory] hue with a lightweight, classic waffle weave texture resulting in a stunning woven blanket suitable for all seasons.
Soft & Cosy For Your Little One - Our baby blankets are woven with soft organic cotton that's incredibly gentle on even the most sensitive of skin. Take time to enjoy those special moments with your little one. Ideal for swaddling and cuddling, our all-natural cotton blankets are perfect for cozy days relaxing at home.
Lightweight & Breathable For Baby - Our unique waffle pattern is delicately woven for a luxurious feel and high-quality appearance. The natural cotton allows airflow through the blanket, making it a lightweight and breathable cover that can help to regulate the baby's temperature throughout the day or night.
100% Certified Organic Cotton - Meticulously crafted with only the best 100% organic cotton, our Waffle Weave Blanket is an environmentally-friendly and sustainable baby blanket for planet-conscious parents. Available in a 36"x42" size, suitable for cribs, cots, bassinets, and pushchairs.
The Perfect Gift For New Parents - Surprise and delight new or expectant parents with a gorgeous, all-natural baby blanket. Give them a thoughtful and versatile baby gift that looks and feels beautiful. A baby blanket is an everyday essential for new parents - choose from our range of elegant patterns and timeless color options to suit their taste.
The Waffle Weave Baby Blanket From Organic Cotton Mart
Luxuriously soft with a cozy waffle finish, the Waffle Weave Baby Blanket is a nursery essential for new or expectant parents. Crafted with care using high-quality organic cotton and woven into a traditional waffle pattern, our baby blanket is light, airy, and cozy, ideal for use year-round. Available in a 34"x40" size, use this snuggly blanket as a warm coverup in their pushchair, a swaddle for bedtime, or as a cozy layer when cuddling at home. Choose from two color options; Warm Ivory or Steel Grey.
Natural, Environmentally-Friendly Pure Cotton Blanket
The Waffle Weave Cotton Blanket is part of our 100% organic blankets and throws collection. Each baby blanket is carefully made from all-natural cotton seeds and chemical-free production methods to ensure no harmful chemicals or dyes come into contact with your little one. These organic cotton waffle baby blankets meet strict environmental standards and quality checks, so you know you are receiving a premium cotton blanket safe for newborns and children.
Lightweight, Comforting, and Gentle On Skin
All-natural cotton blankets are a wonderful choice for babies as pure cotton is soft to the touch, gentle on sensitive skin, lightweight, and breathable. Organic Cotton Mart Baby Blankets are ideal for year-round use, whether you need a cozy layer for the cooler months or a lightweight and airy coverup for warmer weather. Easy to clean, simply place on a gentle wash in the washing machine to remove any stains or dirt.
For The Planet-Conscious Parent
Here at Organic Cotton Mart, we have curated a range of beautiful, sustainable baby blankets and home décor accessories that are stylish, affordable, and environmentally friendly. From tote bags and produce bags to baby blankets and throws, discover our collection of gorgeous cotton accessories for a healthier and happier home.

Grateful and great customer service 🙏
I love my blankets and the throw! These are quality items and feel so good! Thank you 🙏
Pretty and perfect as an extra, light blan...
Pretty and perfect as an extra, light blanket for the bed to add another layer of warmth in the winter. More of a blue-gray color than a true gray, but I love that about it.
Great blanket
For those nights when one blanket just isn't enough, this is the perfect topper. Soft, comfortable enough for my dog to enjoy (he's picky) and organic cotton to boot. It will be interesting to see how well it holds up to the various feline and canine denizens of the house but for the human inhabitant, it's great.
Love these blankets! Will order more.
Love these blankets! Will order more.
Love these blankets! Will order more.
Love these blankets! Will order more.
Love all the blankets I've ordered.
Love all the blankets I've ordered.
Wonderful
Blanket is warm enough for winter under a quilt. Love th cotton. The blanket is plenty big for a queen, not like cheaper blankets. It's actually a little too wide, so I have to tuck it in.
Very warm, works both as a blanket and a t...
Very warm, works both as a blanket and a throw.
Super fast shipping! Excellent quality. W...
Super fast shipping! Excellent quality. Washed it on delicate cycle by itself & hung over my shower doors to dry. The color says gray, but it's more of a steel gray-slightly blu- ish tone, which is fine for me, but my daughter-in-law would be sending it back as she does not care for ANY blue. Lovely blanket —would order more if needed.
Very soft and medium thickness blanket. I...
Very soft and medium thickness blanket. I bought two king size in the ivory color and use them for couch covers. My cat has snagged one already, but that is unavoidable for my house, even with flat woven fabrics. For normal human use, they are not easily snagged. They've been keeping their nice texture even though we sit on them every day. Lovely blankets